Leslie Salzman
Clinical Professor of Law and Director of Clinical Legal Education
Benjamin N. Cardozo School of Law, New York, N.Y.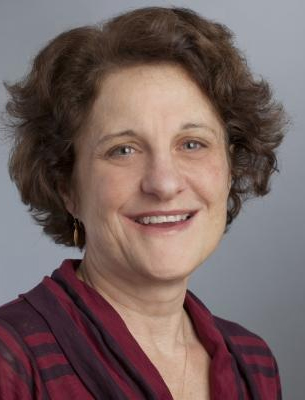 Education
B.A., 1978, Tufts University;
J.D., 1981, New York University
For the last 25 years, Leslie Salzman has been teaching in a civil litigation clinical program at Cardozo Law School and now serves as the law school's Director of Clinical Legal Education. In the civil litigation clinical program, she has represented principally individuals who are elderly or have disabilities in individual and class action litigation primarily in the areas of elder and disability rights and benefits, and housing and consumer law. She also teaches disability law at Cardozo and has lectured and written on issues relating to guardianship. See Rethinking Guardianship (Again): Substituted Decision Making as a Violation of the Integration Mandate of Title II of the Americans with Disabilities Act, 81 University of Colorado Law Review 157 (2010); Guardianship for Persons with Mental Illness—A Legal and Appropriate Alternative?, 4 St. Louis U. J. Health L. & Pol'y 279 (special issue, 2011).
Prof. Salzman is a court-approved mediator and has been mediating community and family disputes since 2002. For the last several years, she has also been mediating civil rights cases in the federal court in New York. Prof. Salzman has taught mediation at Cardozo Law School and in several programs outside the United States.
Prior to joining the Cardozo faculty, she was an attorney at New York Lawyers for the Public Interest, where she specialized in litigation concerning the rights of individuals with physical and mental disabilities. After her graduation from New York University School of Law, she served as pro se law clerk in the United States Court of Appeals for the Second Circuit.