Phyllis Atkinson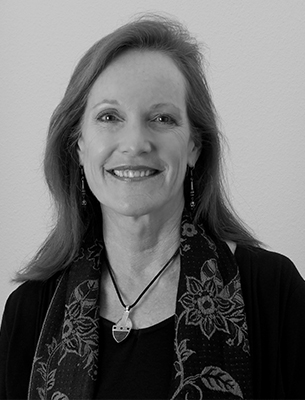 Phyllis has been an Advocate of the High Court in South Africa since 1981, and is currently based in Cape Town, South Africa. As Head of Training at the International Centre for Asset Recovery (ICAR), she is responsible for providing technical assistance to developing and transitional countries through the design, development and delivery of interactive, practical and participant-based training workshops on anti-corruption, anti-money laundering, financial investigations and asset recovery. These workshops aim at enhancing the capacity of anti-corruption investigators, prosecutors, judiciary and other key law enforcement agencies in investigating and prosecuting international money laundering and/or corruption cases and recovering stolen assets.
Prior to joining the ICAR on 1 June 2009, Phyllis was employed at the Deloitte Forensic & Dispute Services office in Cape Town, South Africa where she held the position of Principal. She played a national role in the Forensic Team, driving growth in cross-border services, including anti-money laundering and anti-corruption training initiatives, amongst others. Whilst with Deloitte, Phyllis also played the lead role in a USAID-funded project spanning 8 months involving the establishment of a Financial Intelligence Unit (FIU) in Tanzania during 2008, to investigate or report cases of suspicious or unusual financial transactions.
Before joining Deloitte in July 2004, Phyllis held the position of Deputy Director of Public Prosecutions at the Directorate of Special Operations (DSO) – also known as the Scorpions – in South Africa. Phyllis spent 23 years as a Public Prosecutor, 5 years of which were served as an advocate in the former Office of the Attorney General (now known as the Director of Public Prosecutions) and 12 years with the Office for Serious Economic Offences (OSEO), later merged with the Scorpions. She was the first woman to join the ranks of the professional staff in the Office of the Attorney General in 1987 after a period of 14 years without women in such positions.
Phyllis, a Certified Fraud Examiner, has been involved in numerous high profile commercial crime investigations and prosecutions over the years. Her expert knowledge of and extensive experience in the field of international mutual legal assistance has strengthened her network with foreign jurisdictions such as the United Kingdom Central Authority, the Attorney General of the Isle of Man and the Federal Department of Justice and Police, Switzerland. She has been actively involved in training for many years, and a guest speaker at a number of conferences on a broad range of topics including anti-money laundering, mutual legal assistance, investigative methodology and interviewing skills.