Revd Dr Carrie Pemberton Ford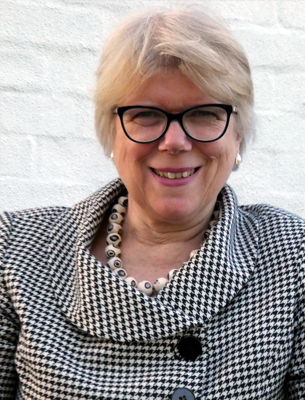 Executive Director
Cambridge Centre for Applied Research in Human Trafficking (CCARHT)

Dr Pemberton Ford is the Director of the Cambridge Centre for Applied Research in Human Trafficking an internationally recognized research network on Human Trafficking which draws on academic colleagues from not only the University of Cambridge but associated Universities, Research Institutes and an extensive network of academics, stakeholders, government, enforcement personnel, lawyers, international development practitioners, policy makers, businesses and third sector organisations drawn from across the world.
The Centre has been responsible for a number of high level reports on risks, capacities and gaps in provision of initiatives undertaken by DG sponsored projects (EFSC Associate Partner on counter Child Trafficking Toolkit 2014 ), Religious initiatives – The Mapping of Unaccompanied Children in Europe 2018, the RENATE 9 country report 2015, the London 2012 Olympics 2012 Legatum Institute 2012 and Behind Closed Doors –2017 (Churches Together in England commission) a report lifting the lid for African Independent churches on dealing with Human Trafficking and modern slavery abuses in London alongside Gender based Abuse.
CCARHT runs out a yearly symposium for professionals and Academics on issues of thematic interest – 2017 grasped the nettle of unaccompanied children and the challenge of developing a Child Best Interests' approach across Europe with particular reference to Southern and Eastern Mediterranean surge. 2018 explored the interaction of Terror, Transport systems, Psychological Trauma, the impact of Tech on counter trafficking initiatives and Community Based responses to Trafficking. In the Summer of 2019, the symposium will explore the Several Rs of Trafficking: Religions, Removal and Rural depopulation (of Organs and people), Rewards and Risks (the Criminal economics of Trafficking), Refugees and Routes, and Recovery and Restitution (the journey undertaken by those trafficked into full recovery and their search for Justice).
Dr Pemberton Ford has worked in the field of Human Trafficking for over 15 years. Before she started her engagement with counter trafficking in 2003 when working in Immigration removal welfare services in the UK, she was a lecturer in the Democratic Republic of the Congo DRC, where she established the first Women's Development Centre in Ituri Province, which began the process of developing trained peace mediators within the communities of the Northern Province of the Anglican Communion in DRC.
This email address is being protected from spambots. You need JavaScript enabled to view it.
For further information on the annual Summer Symposium programme at CCARHT
Cambridge Centre for Applied Research in Human Trafficking. Cambridge UK