Richard Grimes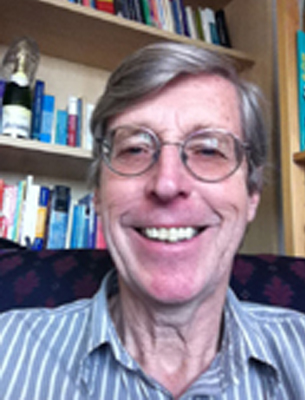 University of York



Name: Richard Grimes
Professional Title: Professor, Former Director of Clinical Programmes
Affiliation: University of York
Country: United Kingdom
Short Bio : Richard qualified as a solicitor in 1977, working on mainly in welfare law and on legally aided cases. He has been employed since then in both legal practice and academia in the belief that one informed the other. His main interests encompass access to justice in general and improving legal education in particular – for law students and the wider public. He had been based at the University of York in the UK that runs a highly innovative programme using problem-based learning at its core.
Areas of Expertise
• Experiential learning and teaching
• Law clinics
• Legal skills
• Legal Aid and access to justice
• Public legal education
• Alternative dispute resolution
• Ethics and professional conduct
Education and professional qualifications
• LLB University of Birmingham, 1973;
• MA (Criminology) University of Sheffield, 1975
• DPSE, Sheffield Hallam University, 1992
• PhD, Northumbria University, 2017
• Solicitor of the Supreme Court (England and Wales), 1977
• Solicitor and barrister (Republic of Fiji), 1996.
Having followed a conventional course of legal education Richard Grimes qualified as a solicitor in 1977. He practised law first, as an assistant solicitor and later, as a full equity partner with a mixed contentious and transactional caseload but specialising in litigation and social welfare law. As a legal practitioner he retained a strong interest in legal education throughout his career and in 1990 decided to work in a university setting on a full-time basis. Initially he taught and published in a range of different subject areas but increasingly specialised in the access to justice, legal skills and clinical legal education fields. In 1998 he was appointed a Professor of Legal Education and has since been appointed to one further 1 full and 3 visiting chairs. In 2006 he set up an independent consultancy and worked on a large number of projects, both within the UK and abroad and in both common and civil law jurisdictions. His work has often been in partnership with government organisations, the professional regulatory bodies, the not-for-profit sector, law schools and the wider community. In 2010 he joined the University of York's Law School which specialises in problem-based learning, where he was Director of Clinical Programmes. He is now a visiting professor at Charles University, Prague, Czech Republic and runs their internationally focused LLM in Experiential Learning and Teaching. He is also a senior consultant specialising in access to justice issues and legal education reform. He is widely published with a collection of over 90 books, edited books, book chapters, peer-reviewed articles and other publications in the public domain to his name.