Professor Bernd Halier,PhD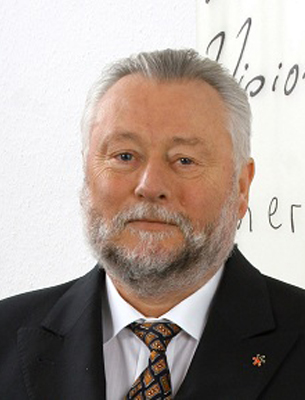 Managing Director EHI Retail Institute (former EuroHandelsinstitut ), President of EuCVoT (European Competence Center for Vocational Training for Retail), and President of the European Retail Academy (ERA), Chairman of the Advisory Board of EuroShop (world's largest capital goods show in the retail sector), Member of the Board of AIDA Brussels, and Member of the Astana Economic Scientists Club.
Bernd Hallier, born on the 28th of July 1947 in Hamburg/Germany, studied at Hamburg University and graduated with a MA-degree in Economics. His PhD-thesis was focused on the response to high-tech-innovation in wholesale/retail versus the relationship between trade and consumer-products industry, and could be seen as a first ECR-project already applied between 1979 and 1982. His publications cover topics of macro-economics as well as micro-economics especially in trade, but he also covers the intertwine between commerce and culture. His book "Culture and History of Commerce" is published in the German, Korean, and Russian language. The Chinese version is under preparation. His book "EuroShop" (German/English) became an international standard for shopfitting and was translated into Russian with the title "Modern stores. A history of technical development".