Jan Duggar
CORPORATE FINANCE Professor
Holy Family University, USA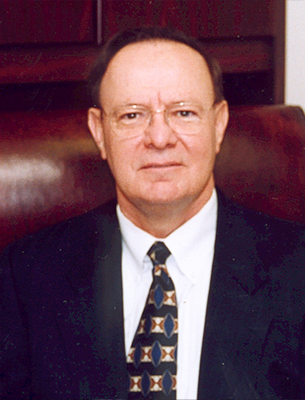 Dean of Business, Retired, Education Administration, Professor of Finance and Economics

Visiting Instructor at Romanian American University, Dean at Holy Family University, Dean at Jacksonville University, Dean at Akansas State University
Areas of Expertise
Economics, International Economics, Macro-Economics, Monetary Economics, Corporate Finance, Corporate Integrity
Education
Ph.D. in Economics from Florida State University, Tallahassee, Florida, 1967
M.S. in Economics from Florida State University, Tallahassee, Florida, 1965
B.A. in Economics from Florida State University, Tallahassee, Florida, 1962
Biography
Dr. Duggar is a monetary economist by training, and he started his teaching career at Louisiana State University. He was an Associate Professor when he left LSU to become the Research Director for Gulf South Research Institute in Baton Rouge, Louisiana. He later established his own consulting firm, and worked as a financial and management consultant for 17 years.
In 1989, he returned to teaching at the University of Louisiana, Lafayette, where he was appointed as a Professor of Finance. In 1990 he was asked to serve as the Dean of the College of Business. After gaining AACSB accreditation he moved to Seattle University. Since then he has served as Dean at Arkansas State University, Jacksonville University, and Holy Family University.
He has served as a Director and Corporate Secretary of a bank and as board member of an insurance holding company.
He served as a Peace Corp Volunteer to Ethiopia and as a Visiting Economist to the New York Federal Reserve Bank in New York.
His research interest include the supply and demand for commercial airline pilots, quality of earnings of multinational firms, and corporate cultures of integrity.
Awards
Academic and Business Research Institute International Conference, Albuquerque, NM, 2016, Best Paper of Conference Award Winner, "Supply and Demand for Commercial Airline Pilots: The Potential Impact of Recent Changes in Training, Scheduling and Experience."
Affiliations
Southern Economic Association, 2015
Southern Finance Association, 2015
Academic and Business Research Institute, Advisory Board Member at Large, Ad Hoc Reviewer, 2008 to Present
Publications & Presentations
"The Role of Integrity in Individual and Effective Corporate Leadership," Journal of Academic and Business Ethics, Vol. 3 (2010), pp.1-7. Selected for inclusion by Charles A Millick, editor, The Challenges for Leadership, Values, and Happiness in the 21St Century: What are the Keys for Success?, Chapter 4, "The Role of Integrity in Individual and Effective Corporate Leadership," (Lanham, Maryland: University Press of America, Inc., July 2012), pp. 53-60.
"International Supply and Demand for U.S. Trained Commercial Airline Pilots," Journal of Aviation Management and Education, Vol. I (October 2009), pp. 1-16, with Brian J. Smith and Jeffrey Harrison.