Dr. Nicholas Dima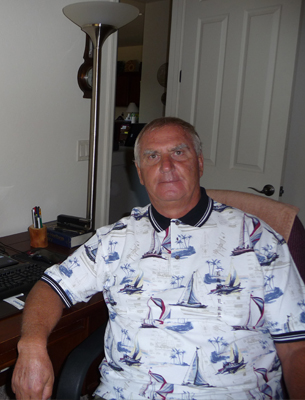 Nicholas Dima grew up in Bucharest under very hard conditions during the Stalinist years of communism. At the age of 19 he was expelled from the Polytechnic Institute of Bucharest and tried to escape to Yugoslavia and the West. He was caught at the border and spent the next three and a half years in prison and labor camps. (His early misadventure is described in the English book, Journey to Freedom, which was also translated and published in Romania as Calatorie spre Libertate.) Later, however, he managed to graduate from Bucharest University and in 1968 left the country and settled in the US.
In the United States, Mr. Dima went back to school and received a doctoral degree from Columbia University in New York. His American professional career includes working 20 years for Voice of America in Washington, and teaching college, university and US Military schools for another ten years. Among his most rewarding achievements were meeting kings, presidents, and prime ministers as a VOA reporter and editor, teaching American officers up to the rank of full colonel, teaching in the US and Africa, and promoting democracy, education, and human values world-wide. All this time, Dr. Dima defended tirelessly the rights of Romania and the Romanian people in the US and promoted a better Romanian-American understanding. Dr. Dima also helped the cause of the Romanian-American University in the US and contributed to its cooperation with James Mason University of Virginia.
Work Experience
- Current Activity: Freelance Writer and Lecturer at large
- 2007- 2008, Professor, Djibouti University, Djibouti
- 2005- 2007, Professor, St. Mary's University College, Addis Ababa, Ethiopia
- 2002-2003, Adjunct Professor, James Madison University, Harrisonburg, VA
- Fall 2001, Visiting Professor, US Naval War College, Newport, RI;
-1975-1985 and 1989-2001: Writer, Editor, Reporter, Voice of America
-1985-1988, Professor and Director for European Studies at the US Army, J.F. Kennedy Special Warfare Center and School, Fort Bragg, NC.
Education
-1976: PhD, Columbia University, Department of Geography
-1967 License, Department of Geography, University of Bucharest.
Academic Honors, Grants, and Awards
-1989 Meritorious Honor Award, Voice of America, Washington, DC
-1988 Commanders Award for Outstanding Public Service, US Army, NC
-1984 Award for Excellence in Programming, Voice of America, DC
-1973-74 National Defense Foreign Language Award, Columbia University, NY
-1972-73 Soviet Nationalities Program Award, Columbia University
Books published in English
Culture, Religion, and Geopolitics, Xlibris Corporation, US, 2010
Moldova and the Trans-Dnestr Republic, Columbia University Press, East European Monographs, New York, 2001 (Third edition updated)
Journey to Freedom, Selous Foundation Press, Washington, DC, 1990
Cross Cultural Communication, The Institute for the Study of Man, Washington, 1990
Also numerous articles, lectures and Radio and TV appearances
Field Research and Travel
About 50 countries, four continents, and 49 out of the 50 US states.