Professor Dr. Federico Lenzerini
Department of Law
University of Siena (Italy)
Prof. Dr. Federico Lenzerini is Ph.D. of International Law and Professor of Public International Law, European Union Law and International Human Rights Law at the Department of Law of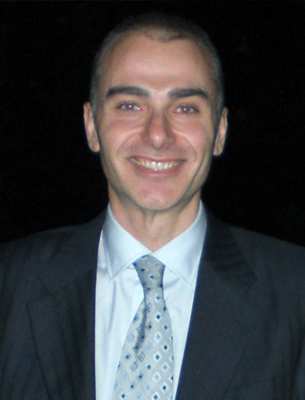 the University of Siena (Italy). He is also Professor at the LLM programme in Intercultural Human Rights, on the African System of Human Rights, St. Thomas University School of Law, Miami (FL), USA.
He is a Consultant to UNESCO (Paris). In several occasions he has been Counsel to the Italian Ministry of Foreign Affairs for international negotiations related to cultural heritage. He is member of the Italian Society of International Law and of the International Law Association (ILA). He has been the Rapporteur of the ILA 'Committee on the Rights of Indigenous Peoples' and is currently a member of the ILA 'Committee on Cultural Heritage Law' and Rapporteur of the ILA Committee on 'Implementation of the Rights of Indigenous Peoples'.
His fields of research include human rights law, asylum and refugee law, rights of indigenous peoples, international trade law and law of cultural heritage. Federico Lenzerini is the author of The Culturalization of Human Rights Law (Oxford University Press, 2014) and the editor of Reparations for Indigenous Peoples, International and Comparative Perspectives (Oxford University Press, 2008; also published in paperback in 2009). His publications also include the following:
'Sovereignty Revised: International Law and Parallel Sovereignty of Indigenous Peoples', in Texas International Law Journal, vol. 42, n. 1, 2006, pp. 155-189;
'Fostering tolerance and mutual understanding among peoples', in A. Yusuf (ed.), Standard-setting in UNESCO, volume I: normative action in education, science and culture, essays in commemoration of the Sixtieth Anniversary of UNESCO (2007), pp. 187-205;
'The Trail of Broken Dreams: The Status of Indigenous Peoples in International Law', in F. Lenzerini (ed.), Reparations for Indigenous Peoples: International and Comparative Perspectives (2008), pp. 73-116;
'Traditional knowledge, biogenetic resources, genetic engineering and intellectual property rights', in D. Wüger and T. Cottier (eds.), Genetic Engineering and the World Trade System (2008), pp. 118-148;
'International Legal Instruments on Human Trafficking and a Victim-Oriented Approach: Which Gaps Are to Be Filled?', in Intercultural Human Rights Law Review, 2009, pp. 205-238;
'The Evolution of the Italian Jurisprudence concerning the Relationship between the Constitutional Right of Asylum and the Recognition of Refugee Status', in Italian Yearbook of International Law, 2009, pp. 139-156
'The United Nations Declaration on the Rights of Indigenous Peoples: Amending Five Centuries of Wrongs', in Proceedings of the 4th International Traditional Knowledge Conference 2010, Ngâ Pae o te Mâramatanga (New Zealand's Mâori Centre of Research Excellence, 2010), pp. 19-28;
'Intangible Cultural Heritage: The Living Culture of Peoples', in European Journal of International Law, 2011, pp. 101-120;
'The Tension between Communities' Cultural Rights and Global Interests: The Case of the M?ori Mokomokai', in S. Borelli and F. Lenzerini (eds.), Cultural Heritage, Cultural Rights, Cultural Diversity. New Developments in International Law, (2012), pp. 169-191;
'The Role of International and Mixed Criminal Courts in the Enforcement of International Norms Concerning the Protection of Cultural Heritage', in F. Francioni and J. Gordley (eds.), Enforcing International Cultural Heritage Law (2013), pp. 40-64;
'The African System for the Protection of Human and Peoples' Rights: Pan-Africanism, Solidarity and Rights', in T. Maluwa (ed), Law, Politics and Rights. Essays in Memory of Kader Asmal (2013), pp. 13-57;
'Suppressing and Remedying Offences against Culture', in A. Vrdoljak (ed.), The Cultural Dimension of Human Rights (2013), pp. 240-272.